25 Years of The Barnabas Center
During August and September we've invited several people to give you a look back
at the history of The Barnabas Center.  We hope these stories will be encouraging
and that you'll resonate with the needs and hopes that are being shared.
In mid-September we'll be back online with our usual thematic blog posts.
__________________________________________________________
Like so many of life's newly opened chapters the catalyst of launching The Barnabas Center was the closing of a chapter in the lives of both Palmer and Lynne Trice, when he left the staff of a local church.  But, from my perspective, the genesis of The Barnabas Center was in the year the Trices spent at Grace Seminary studying under Larry Crabb and Dan Allender.  They returned from Indiana willing to risk sharing the ideas that God had shown them in the midst of the competing ideologies of ministry that existed in the city.
They brought back a vision of a caring and sharing community, based on both a learning and a willingness to trust God in deeper ways. This remains to this day a "core" Barnabas principle.  Bedrock to the founding was the idea that we can form relationships with others by spending time with them and learning to care and listen to their stories. We can walk with them in friendship as we share parts of our lives, and then transformation occurs as we trust and focus on Jesus Christ with the outcomes of events and relationships.
Over the years I was blessed to be involved in several small groups, individual counseling, Barnabas Training at all levels, the Board for two years, and consultation about the insurance needs of Barnabas until 2010.  Wherever I was involved I met friends, many of whom I am still in contact with to this day!
But one of the transformations that has taken place in me since 1989 is this: I came to be involved with the Trices and The Barnabas Center because I thought back then that I wanted to learn to help people and help them grow in relationship and understanding of Christ.  I believed that I was a changed person and that God had given me much to offer to others as an encourager.  Much of the energy of WHY I signed up for all of those groups and had individual counseling on the side (just to "correct a few things that were wrong with me") was that I then believed these things would insure my ability to benefit others.
Looking back over 25 years of involvement with Barnabas folks, groups, counseling, and friendship with the Trices, I see that God was kindly and gently leading me all the while to come to a different realization.  I am the one who desperately needs the Lord Jesus daily, and I am the one who benefits so greatly from being in a community where grace abounds, where struggles in life may be shared truthfully without judgment, and where, even if you do "fall apart" as I did, there are those in the Barnabas community willing to be there to love and support and help you get back up and walk.
We are hosting a 25th birthday celebration this September, and we'd love to have you
join us!  It will be an evening of stories and sharing as we look back at where
Barnabas has been and look ahead to where we're going.
Friday, September 12, 2014 from 7:30pm – 9:30pm
Westminster Presbyterian Church
Refreshments and dessert will be served.
For more information and to register please visit:
https://barnabasbirthday.eventbrite.com
.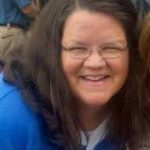 Mary Chapman moved to Charlotte in 1982 and graduated from Wake Forest having majored in tennis (receiving a BA in Politics) while there. She was in the insurance business until 2010. A long time friend and supporter of Barnabas, Mary loves sitting with friends over coffee, doing Young Life Ministry, watching the Boston Red Sox, and talking political economy from the Austrian School perspective. She loves children and seeing all that God is doing in our Fallen World in so many lives, even when it seems that He is not moving.