We've asked Carl Christenson to be our guest today to share about his experiences on the Quest Weekends for Men.  If you're interested in finding out more about these weekends please visit:
http://questmay2013.eventbrite.com/#
http://questseptember2013.eventbrite.com/#
http://questoctober2013.eventbrite.com/#
I took a step.  Then another.  Then two more arduous steps up the rugged trail where I stopped for another break.  Breathing heavily, I removed my backpack letting it fall to the ground while I sank down on a rock, sweat pouring down my body, pain searing up my calves, hot sun in my eyes…
Some men love to fish.  Other men golf.  I love the beach.  There's something about the power of the waves crashing in, the taste of salt on your lips, the smell of lotion, the sand beneath your toes, and the warmth of the sun.  It's a simple plan really.  You swim, lie in the sun, read, eat, do it again, and if it rains you shack up in the beach house with a good book and a warm fire.  Peaceful, relaxing, controllable.  It's a simple plan, but a simple plan doesn't require a lot of trust.  Rather than a beach weekend, I chose to go on another Quest weekend, a backpacking trip to Linville Gorge with the Barnabas Center.
Most of the other guys were way ahead of me up the trail.  They seemed in better shape.  I ate a handful of granola and drank some water from my water bottle, then struggled to get my pack back on.  Weakness.  I felt physically weak, was physically weak.  How was I going to make it out of here?  I stood up and took a step.  Then another…
I am usually the cook on these Quest weekends.  It's something I can do, and do well.  I plan the meals, make the lists, go grocery shopping, prepare the food ahead of time, package the food up, and coordinate all the cooking gear – pots, pans, utensils.  It's simple for me really.  It's a strength.  Plans and lists.  Controllable.
Another step.  Another breath.  Weakness.  Not only my body, but now my mind.  Why did I go on this trip?  Why am I so out of shape?  Why didn't I just go to the beach?  I then realized I was angry.  Mad at myself, mad at the trail, mad at my friends, mad at God.  Why was I so angry?  Perhaps this was not just about weakness.  Perhaps there was more….
"In their hearts humans plan their course, but the LORD establishes their steps."   Proverbs 16:9
The plan was to hike down a trail called Pinch-In and out a different route.  I had hiked Pinch-In before and had decided to never hike out this trail again as it was one long steep brutal climb to the top of the gorge.  Hiking in was one thing, hiking out, however, was quite another.  Unfortunately or fortunately the Lord had other plans.  We typically scout our routes ahead of time on a separate scouting trip, but this time we had failed to do so and realized too late that there was no way we could make it out the other way.  So once again I found myself hiking up Pinch-In.  Never say never…
There was more.  This was not just about weakness, this was more about shame.  I felt shame.  One of the guys had decided to stay back and hike out with me. I had mixed emotions about this.  As a man I want to do things on my own, an appearance of strength.  Will I allow my brother to see my weakness, my struggle?  Ha!  It was really clear to both of us my physical weakness on the trail and there was no place for me to hide.  Shame.  He asked if I needed help.  He would take some of weight out of my pack and put it in his.  No way.  Again I felt shame. Why do I need help?  I'm a man.   Admit weakness?  Admit defeat? Ask for help? Never!  So I gritted my teeth and took another painful step.   At least it wasn't raining.
Together we hiked out Pinch-In, talking along the way.  He had offered love in a number of ways and I had accepted his hiking along side of me, the least I could do.  This trip taught me a lot about plans, control, weakness, and shame, about doing life on my own and about dignity and despair.  And somehow I believe it helped me to understand a bit about what Paul says in 2 Corinthians 12:9 and that someday I may be able to say like him:
But he said to me, "My grace is sufficient for you, for my power is made perfect in weakness." Therefore I will boast all the more gladly about my weaknesses, so that Christ's power may rest on me.    
See you on the next Quest trip!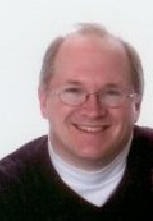 Carl Christenson has been walking with Jesus since 1978.  He is currently an IT Manager and is involved with several men's ministries.  He is married to Colleen, has two daughters, and has lived in Charlotte since 1993.  He enjoys writing and golden retrievers.