"There was no sudden, striking, and emotional transition. Like the warming of a room or the coming of daylight. When you first notice (healing) it has already been going on for some time." —C.S. Lewis, A Grief Observed
It has been sweltering the last several days, causing me to wonder whether it's always this hot overnight in mid-May.  I've frequented our pool and–like all parents of young children who are raring to be done with school–am amazed that we are already at the edge of summer.  So, this past Sunday when my girl begged to take a dip again, I begrudgingly suited us up, lathered on sunscreen, and took her summer-loving heart (and my autumn-loving heart) back to our pool.  She quickly found a friend and I found a seat, hoping for an hour of quiet and rejoicing that we've turned that magical corner:  I can sit on a towel rather than teeter with clenched teeth into the still-icy pool to keep the toddler afloat.
So, when a neighbor acquaintance asked to sit down and chat for a few minutes, I internally drooped and put down my book.  Catching a trend of my generosity of spirit yet?  I thought I saw weariness in his eyes, and I knew I heard timidity when he asked for my time.  He said he'd heard a little about my story through our girls, who are friends.  He knew I made a living by listening, and hated to take up time on a Sunday, but wondered if I might hear him out and give him some sense of direction.  It was then I remembered.  I had seen his family last year at our annual August "meet-the-teacher" event, and thought I may have seen a glimpse of the haze of chaos, worry, and disheveled aura of a family in crisis.  I dismissed what I thought I'd noticed and cautioned myself with my recovery tools to get back in my lane and mind my own business.  That night, I talked to Jesus about them, asking for the chance to possibly help or enter in if He had that for me.  Then I gave it to Him and slept.
Now it is May, and my neighbor's worry has transformed into exhaustion and finally surrender. He tentatively gave me the treetops of where he and his wife are in the throes of a significant, decade-old addiction.  I listened and heard pieces of my own journey.  I looked at him and saw my own frazzled state in times past.  We sat and talked while our daughters played innocently in the water, buoyed by the lightness and protection that childhood brings.  And his heaviness showed.
I am not sure if I offered anything helpful to him, but I do know I listened, told him how God brought me through, and suggested he get some specific support.  Truly, despite my begrudging giving of time and ear, God gave to me.  My neighbor spoke of the pit in the stomach that comes when we try to manage a life that is spiraling out, trying to be enough to hold others together, trying and failing to control a scary situation.  I know that pit.  Then, for the first time, I realized I was talking about it, listening to it, and the pit in my own stomach was gone.  I am out of the valley, although I didn't realize it until I was sweating poolside watching a friend in it.
We finished up, and he apologized profusely for asking of me, but said he felt more normal than he had in months.  Then we gathered up our dripping girls in their towels and towed them home.  I know my neighbor will emerge, because I believe in resurrection.  For me, in this area of my life, resurrection has come quietly over many, many days and months.  I suspect it will be the same for him, and for his wife, but I pray it will come.  I believe this: nothing can separate us from the light and love of the Father, and the resurrection of His Son over death shows up all the time, quietly, slowly, but surely.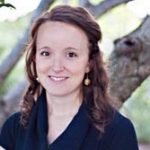 Meredith joined The Barnabas Center staff in January 2009, upon completing her Masters in Counseling from Gordon-Conwell Theological Seminary and her Bachelors in Religion and Psychology from Furman University.  She counsels, leads women's groups and teaches a seminar called "Hope in the Darkness" for those walking with individuals suffering from depression or bipolar disorder.