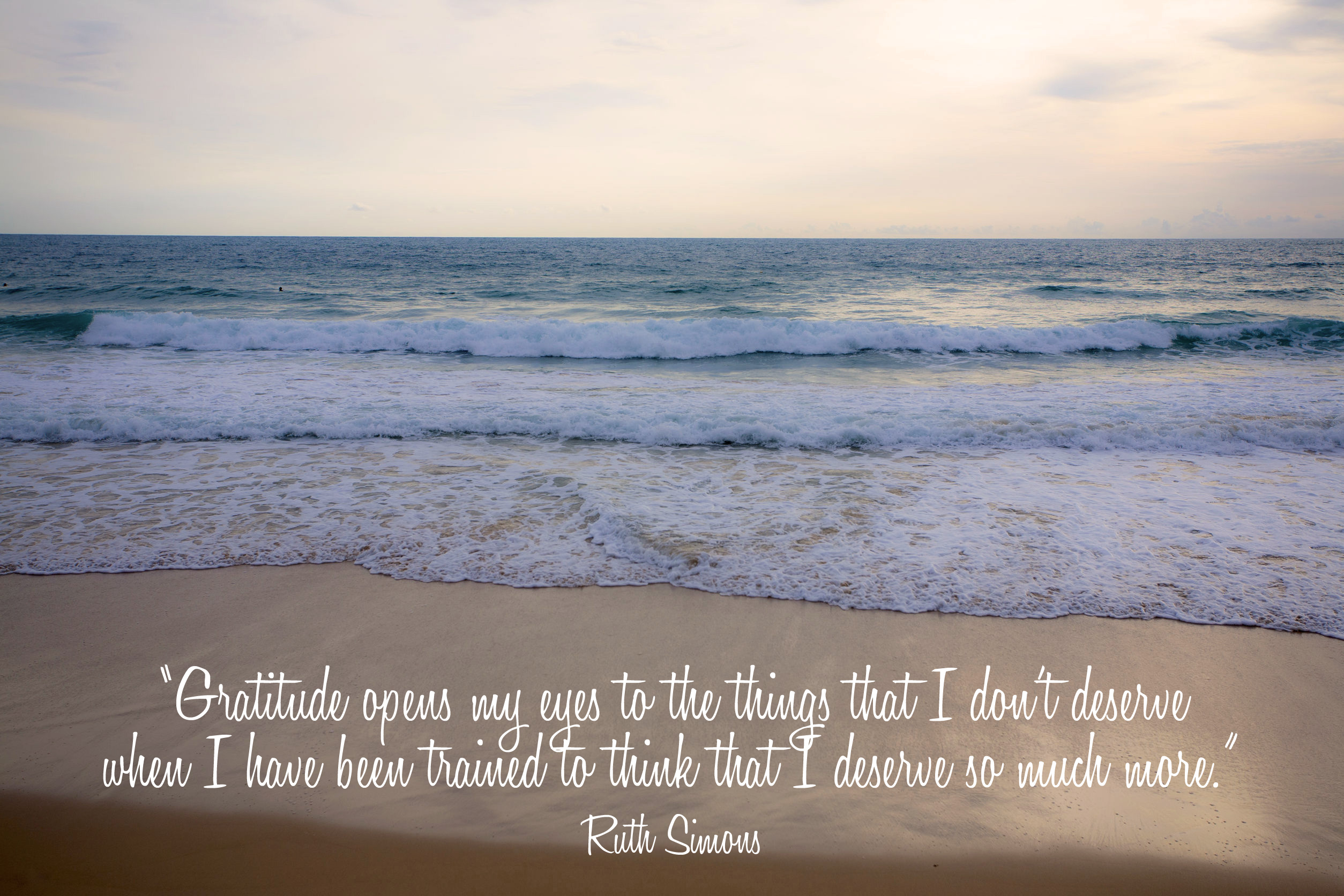 Nothing tends to surface our expectations more than time away with family.  It has been mind-blowing for me to learn that "vacationing" with a preschooler in tow is far from what it used to be.  As we neared the resort this past month, I rolled the windows down in my car, turned The Beach Boys up much too loud, and to the delight of my daughter, joined her in singing full blast.  I joined her wonder. I knew I had done nothing to earn the moment.  We were so beautiful, the two of us in that moment, I am sure the angels leaned close and chimed in.
Yet somehow, a few days in, my spirit was flat, worn and complaining. The wonder had shifted to dull disappointment and numbness.  Have you stopped lately to think about what you really believe that you deserve? My groaning and resentment on my last trip revealed the following: I think I deserve hours at a time of quiet solitude, to soak up the sounds and feel of the beach and to quiet the driving roar that lives in me at home.  I think I deserve a comfortable bed, obliging weather, excellent food that I don't have to prepare, conversation where my family really "gets me" and we meet each other in respect and intimacy.  I expect them to be curious about me, and to be willing to let me in as well. I even think I deserve to have God meet me in the expanse of the shoreline and the horizon, as if all the beauty around me (wasn't enough?) to pierce me.
There is such a fine line between living with the echoing longing and expecting heaven now.  I have far from discovered it. That's why I need the Spirit.  This real Helper comes and wakes me up for a few moments at a time, and tells me that I am a daughter of the King who sits enthroned above us and authors gifts for me every day.  Since I am a daughter with an inheritance sealed for me by Jesus' full work, I can afford to pick my head up from my grumbling and look at the unearned good around me.   In the latter part of my vacation week, the Spirit took in my pain, and reminded me of what is true.  I did nothing to deserve: a family who gives us their beach house every summer, a week of sanity and calm, any rich conversation with anyone, the perfect way my mom makes coffee in the mornings, a screened-in back porch on which to nap and read, a little girl who delights in water and wants me to play, the health to go running on the sand, fun golf cart rides and generous sunsets.  Yet, these are given to me anyway, sheerly because He delights in my happiness.
Goodness, grace, light in dark places always comes.  These gifts do not make the darkness, or even minor family disappointment any less true, but they place pain, loneliness and unmet longing in proper perspective.  May the Helper kindle in each of us the energy to gather up the gifts, and the humility to open our hands to His will being done.
.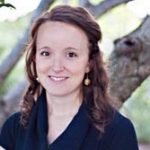 Meredith joined The Barnabas Center staff in January 2009, upon completing her Masters in Counseling from Gordon-Conwell Theological Seminary and her Bachelors in Religion and Psychology from Furman University.  She counsels, leads women's groups and teaches a seminar called "Hope in the Darkness" for those walking with individuals suffering from depression or bipolar disorder. Meredith, her husband Jon, and daughter Charlotte live in Fort Mill, SC.