"Because of the Lord's great love, we are not consumed, for His compassions never fail.
They are new every morning; great is Your faithfulness."
Lamentations 3:22-23
I find it daunting to stand up strong the last week of December, looking into the horizon of the new year.  I never quite know how to put away my cherished season of Advent wonder and frankly most years, I do not want to let go of the richness and security that the Christmas season brings me faithfully every year.  I know that for many, Christmas can amplify pressure and loneliness, but it has been my one constant. It's a place I allow myself to sing again, to live really open to Love.  It's the one season of the year where belief isn't a struggle for me.  Looking into January feels like being woken up with cold water splashed on my face.  It reminds me of the continual thrust forward, of the daily journey of convincing my doubt-filled heart that I am not an orphan, and all of this movement feels like work.
This year, I am moving forward with Lamentations 3:22-23 as my solid footing. I want to stare less at the work and requirement of the next year.  I want to fix my eyes on the One who will hem me in, behind and before.   He who has been faithful will continue to be faithful: in each moment and each hour of what this coming year requires of me, and of you.  Somewhere you or I will probably encounter hours or days of uncertainty; days spent waiting for health test reports, or wondering what move your struggling teenage son will make next, or struggling through how to bring a disappointment to your spouse.  You'll experience moments of insecurity like these that will remind you, if you allow, of how little control you actually have.  You don't have to run from these hours and days. You can move through them – great is His faithfulness.
There will be some moments of real joy, the kind that can show up and take you despite yourself.  These moments emerge and defy your hardened, resigned heart.  Allow them to really penetrate you, and as you enjoy deep laughter or the quiet filling of afternoon hours with a book that speaks to you, enjoy it with open hands.  Notice how much you want to cling to what is good, to manufacture it again the next day for yourself, and laugh at your tight-fisted ways as you let the moment pass. You do not have to hoard manna. Your faithful Father will rain it down again for you, enough to bring you through – great is His faithfulness.
There may be a string of days or weeks where putting your two feet onto the floor as you get out of bed feels like too much.  There will be days where you do not feel up to walking through what God has allowed.  There may be a season this year that introduces a storyline that you did not agree to. It is not without Him. It is not without provision and hope.  You can put two feet to the floor with Him as your surety. You will need to actively lean on His fathering to stay alive during these days. You can put two feet to the floor with Him as your shield – great is His faithfulness.
I don't want to hold my breath for Decembers.  I want to look expectantly into the new year sunrise and receive the courage to move into it. And I want to live the days open enough to laugh recklessly and cry publicly. I want this for you too. Great is His faithfulness.
We are hosting an upcoming marriage weekend February 21-22, 2014 that may
be of interest to you.   Please click here to find out more.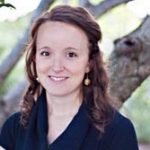 Meredith joined The Barnabas Center staff in January 2009, upon completing her Masters in Counseling from Gordon-Conwell Theological Seminary and her Bachelors in Religion and Psychology from Furman University.  She counsels, leads women's groups and teaches a seminar called "Hope in the Darkness" for those walking with individuals suffering from depression or bipolar disorder. Meredith, her husband Jon, and daughter Charlotte live in Fort Mill, SC.