.
We are standing out in the shallow surf, my dad and I, at the point where the waves break and meet the beach. It is a blessed summer, and we are on family vacation at Holden Beach, North Carolina.  I am six years old, and this is the time of year I get to have my dad's undivided attention.  He is not working or managing life at home; he is resting and playing with me and my sister. I am tossing my head back as he throws me into the air above the waves, and we are both laughing. I am not afraid of being dropped, or of falling under the waves. I am not worried about how I look in my bathing suit, and I am relaxed while my dad holds me above the water.
This is who I was when I trusted my desire.
Fast forward ten years. I've chosen a path of rigor to try to outrun the pain and unpredictability in my home. I  study the extra hour, run for student body Vice President, offer the extra, articulate word of encouragement to my friend, exercise just a little bit harder today.  And I am just getting started. There is always more rigor to be had.  Somehow, in the span of a decade, I had learned how to overstep the abyss that might open up and swallow us if I failed. I had wordlessly concluded that my longing for strength and for love and protection is what gets me into trouble.  I had learned how to be strong, resilient, and articulate. I had learned to disarm risk and to create a world of safety for myself.
My attempts at self-sufficiency have resulted in a lot of fatigue and anxiety.  Thankfully, they do not work as well as they used to, and the cost feels too high for me now.  They take me so far from what I really want.  But struggling with my longing for someone safe and stronger than me sometimes creates so much discomfort that I choose to try in my own strength.  I believe this path is true of all of us, and particularly true of women who navigate relational longing and loneliness.  We do not know how to handle this burden we inherited from our mother in the garden, and so we fumble it, grow weary, demand others to come through, or just totally try to wipe it off ourselves.
At some point in your story too, it felt worth it or necessary to put away your longing for protection or love.  You traded it in for being needed, or for being really good at something, or for being responsible.  Maybe you traded it in for cynicism, for competence or for controlling others.  Trying to live without our need (to be seen, loved and protected), will at best leave us weary and bitter and at worst leave us addicted or completely alone.  Just on the other side of self-sufficiency is a deep desire to be parented perfectly. We really want to be seen, protected, understood and cherished. We want to relax, even laugh, in the arms of our Papa as he tosses us above the waves.
The way out of the self-contained life begins when we admit that we are fumbling around, unsure of what to do with our ache. Once we begin to see a pattern for how we mishandle our longings, it's tempting to clean up our act.  But these ways are written into our stories, forming deep, tempting habits.  Instead of trying to vigorously fix it, why not ask for the gift of faith? No matter how pitifully we ask, He will respond.  In faith, we can relax just a little bit, we can laugh and know we will always be held by strong arms.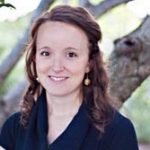 Meredith joined The Barnabas Center staff in January 2009, upon completing her Masters in Counseling from Gordon-Conwell Theological Seminary and her Bachelors in Religion and Psychology from Furman University.  She counsels, leads women's groups and teaches a seminar called "Hope in the Darkness" for those walking with individuals suffering from depression or bipolar disorder. Meredith, her husband Jon, and daughter Charlotte live in Fort Mill, SC.