Last week, my community gathered to talk about lamenting. I had the gift of being able to teach some, joined by two dear friends, who generously shared their own walk with Jesus through the valley of the shadow.  It was all the regular prep, but so very different than any other time I have taught.  I sat in my home and wrote, prayed and thought. My friends did too, and we talked. They shared with me; we laughed and shuddered at how dark the dark had been. We cried, and talked about carrying each other's crosses, and about the days before our sadnesses came to stay. I sat home and wrote some more, while another couple of dear friends made the gathering space beautiful.  Other friends prayed, and still others sat front and center to give us the acceptance we needed in order to be brave.
I marvel at the time I thought I would be ok doing this on my own. I thought I would rather teach alone. I rolled eyes at grad school group projects, preferring to lean on myself only for the outcome. I hid behind the expert helper role. Leaning was not appealing. It had hurt before.  And it gradually felt like a foolish second or third choice.
I was propped up but so tired. I felt the emptiness of not trusting another to carry me.  Jesus was patient with me for a long season of this. I wonder what that cost Him, to wait on me to weaken. When I finally gave way, I saw. Even my propping came from Him. My words, my sight, my friendships, all gifts. I was powerless to earn and keep it all, yet it kept coming toward me.  Even still, gifts find me in the valley.
I often tell clients that their neediness, their tears, their doubt, is the best of them. Do I believe that? Do I allow people to witness my needs? Our needs reveal hunger for a strong Helper and that we cannot bear the burden here alone.  Yahweh tells a miserable Israel in Deuteronomy 1, "The Lord your God who goes before you will Himself fight on your behalf, just as He did for you in Egypt before your eyes, and in the wilderness where you saw how the Lord your God carried you, just as a man carries his son, in all the way you have walked until you came to this place." (vs. 30).  Our self-sustaining is an illusion. And it is far less living than you and I were created for.
Without my friends and their stories, I would have had no words to teach last week. As it happened, Jesus has seen fit to give them to me, and me to them.  Our leaning brings Him glory, and brings us strength for the next mile. It is a good thing to need and give a lot of help, for a long time. Our Strong Helper wishes it so.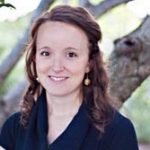 Meredith joined The Barnabas Center staff in January 2009, upon completing her Masters in Counseling from Gordon-Conwell Theological Seminary and her Bachelors in Religion and Psychology from Furman University.  She counsels, leads women's groups and teaches a seminar called "Hope in the Darkness" for those walking with individuals suffering from depression or bipolar disorder.
Save
Save
Save
Save
Save
Save
Save