Have you noticed that your spouse's way of living tends to aggravate your way of living? Have you noticed that their reaction to pain and their selfish habits hit you in a vulnerable spot?  Prior to marriage, my typical response to pain was to control people and things to make myself feel a little more secure.  And my husband, prior to marriage, often felt controlled by others.  My self protection bumps up against his, and fireworks ensue.
It feels like a total set-up.  It is. Our old messages about our worth – our old patterns of trusting come up against our spouse's pain and insecurity in a way that exacerbates our old messages.  Many run for the hills, concluding that they married the wrong person.
Even for those of us who don't run physically, protecting ourselves from further disappointment feels like the safest path to choose. We tend to interpret their reaction as a statement about us. But the broken reality reveals that God has us right where He wants us. He is using the story and the sin of our mate to drive us to Himself.  He is also using the unique ways our mate loves us well to give us a taste of His care for us.  Our hearts can be stirred and encouraged by both. And we discover that our spouse isn't the ultimate point in the larger story.
Many of us walked into marriage believing we'd found the haven from all that "didn't work" in our stories. When we find that it still doesn't work, and that it doesn't work in ways that are painfully familiar, we self-protect.  But there is another option – we must admit that we need a personal Savior just as badly this side of marriage as we did the other.  We need a Savior who has died to bring grace and sustenance into our marriage.  In doing this, we will see that our sovereign, caring God wrote this theme into our married life to bring us to Him.  He knows we badly need to face things we wouldn't face without the disappointment we feel in marriage.  It is here that He strengthens us to be generous again with our mate.
Where is He speaking through the pain (or perhaps despair) you feel? Will you trust that He is strongly there to help you face your need for Him, to bring real hope and recovery to your relationship with your spouse?
Take comfort; He is in the mess with you, and He is making all things new.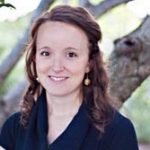 Meredith joined The Barnabas Center on staff in January 2009, upon completing her Masters in Counseling from Gordon-Conwell Theological Seminary and her bachelors in Religion and Psychology from Furman University.  Meredith counsels, leads women's groups and teaches a seminar called "Hope in the Darkness" for those walking with individuals suffering from depression or bipolar disorder. Meredith, her husband Jon, and daughter Charlotte live in Rock Hill, SC.