Rescue often does not come as quickly as we want it to. Seldom does it take the shape we want it to take.  So much sturdiness and stubbornness grows up in us when rescue is delayed, when we listen to the lie that Help is not on the way. This weekend, in warm weather characteristic of this past year, my daughter and I put my ancient plastic and glass candles in the windows of our house. "Why do we put candles in our window, Mom? Why are the flames white and not colored? I'd rather they were colorful."
These are the same candles my parents had in the house where I grew up. I smiled when I looked at the cords my dad had rigged and extended throughout his fathering years. And I told my girl the only answer I knew: "We put them there to wait for Jesus, to wait for Him to come, to remember that He did. And pretty soon, it will get dark and colder (one hopes), and we will need to remember that Jesus' is a tiny but real flame in the darkness around us." I'm not sure it registered with her; right now she prefers the colored tree lights. And I simply cannot not set them out. They were the first thing I asked my parents for when I moved out, and the first decoration I put up year after year. They remind me that my despair is eclipsed by a truer light, and that I can lay down my sturdiness.
I think of the words from Isaiah for a people compromised and bereft – words that promise them God's intimacy and love: "Do not fear, for I have redeemed you; I have called you by name, you are Mine. When you pass through the waters I will be with you, and the waves will not sweep over you. When you walk through the fire, I will walk with you, and the flames will not consume you…You are precious and honored in My sight, and I love you." (Isaiah 43:1-4). As far as I am aware, this is the only text in Scripture where God directly tells His children that He loves them.  The prophets echo His promise. And then they stop speaking to the people, and there are around 400 years of silence. 400 years. 400 Passovers, smearing blood over doorposts. Four or five generations enduring silence, clinging only to the memory of a story, watching for a strong war hero to take on the oppressive rule, to bring a new exodus from their exile.
What kind of despair would creep up in people over that amount of time? What levels of self-sufficiency would be justifiable? I don't know about you, but inside 400 days, despair and self-preservation kick in for me.
Into the tiniest village, Jesus was born.  400 years after speaking love, He showed it in the deepest way we will ever know.  In His tininess, there was power. In His poverty, He turned the tables on the culture. In his weakness, He disarmed those clinging white-knuckled to control. Through social exposure and rejection, he was born, to include and accept our frail selves.  His light shattered the darkness of the age, of our age.  And He came with the reminder to Mary, to the shepherd boys, and to many others: "Do not be afraid. I bring you good news of great joy. Today in the city of David, there has been born for you a Savior, Christ the Lord" (Luke 10).  Do not be afraid, because rescue is here, and rescue is on the way. It will involve death to our self-sustaining, but it is coming as a force that flips the powers of this world and resurrects what has died in us.
This Christmas, on your dark hillside, in your suburban home, with your social insecurity, your financial strain, your fear, and your demands, may He shatter the darkness. May He give you the belief to light candles. May He give you eyes to see the tiny, real ways that Emmanuel's life with us, and death for us, make all the difference.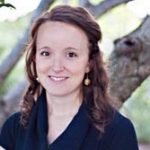 Meredith joined The Barnabas Center staff in January 2009, upon completing her Masters in Counseling from Gordon-Conwell Theological Seminary and her Bachelors in Religion and Psychology from Furman University.  She counsels, leads women's groups and teaches a seminar called "Hope in the Darkness" for those walking with individuals suffering from depression or bipolar disorder.
Save
Save
Save
Save