Why the Cross Matters Now
Robert was a second father to me; my best friend's dad. A straight-laced, smart man, who was firm with us in a way that helps a child's heart rest. His presence filled the need I had for structure, masculine strength, and something to lean against. I was a girl of eight, and my own dad was busy flying across the ocean to begin a new career and set up a new life for my mom, sister and me in England. I loved my best friend's house. I'd lived near her and played beside her since we were three. Her home was filled with her mother's creative art, her brothers' rowdy laughter and her strong, steady father.
Late in the spring, while my dad was out of the country, and my mom was parenting my sister and me alone, I was sitting in our church service trying to pay attention to the choir music. My stomach began to twist, and my face got hot. I knew I was going to be sick, and I panicked. I ran toward the front door in our sanctuary to get out of the eyesight of everyone, and to try to find a bathroom. I didn't make it. I remember getting sick right after crossing the front row, in front of everyone. Maybe this is why I despise sitting up front in church to this day. The next thing I remember is being swiftly picked up and carried into a private room. Robert didn't think about my germs; he thought about my embarrassment. He cleaned me up and helped my mom get my sister and me into our car.  He and his wife Jane were woven into my covering of security, into my picture of family, for the first decade of my early childhood. They helped my parents parent me.  They were the first taste I had of Christian community.
Fast forward five years. I had moved back to the Carolinas from England. Storm clouds were still in the distance for my family; the trouble I came to know hadn't yet visited us. We weren't in the same town as Robert and Jane anymore. One of the early nights after our move, our doorbell rang. My dad answered it and pulled Robert inside. I was told to go upstairs. The man at the door was a shell of who I remembered. His eyes were filled with darkness. I'd once felt so safe in his presence, and now I felt fear.  Robert was in the middle of an affair that would end up tearing his family apart, breaking his children's hearts. My parents shielded me as much as they knew how to. Yet evil stormed into my life and ripped a gash into my heart.
My enemy would continue to quietly whisper to me over the next few years what I heard and felt so clearly in those days of shock and sadness. In my heartbreak and confusion, I made, quite literally, a deal with the devil.  "It's not worth it to trust in a man's strength, to need a man to be good and safe. Don't ever be shocked again. You're a fool if you choose love, if you admit that you need a man to care for you. You saw him as a father figure, but you were duped. It was too good to be true."  At twelve years old, of course I did not consciously know what I was listening to and I wasn't strong enough to fight the lie.  The tenderness of my little heart got put on a shelf, and I began to practice independent toughness, believing that I better figure out how to make life work on my own.
Jesus' cry from the cross, "Father, forgive them, they do not know what they are doing," so deeply matters.  His innocent life and sacrifice and His powerful defeat of death bring the best news I will ever hear. His submission means that one day I will be able to go home and live with Him. I will not ache, and I will not battle with the lies of my enemy. Yet, His willingness to let evil kill him and to cover me in His blood also matters now before heaven. Like Judas, I thought that if I traded in my humanity I would discover a way to protect myself from the pain of this world. It is a deal that I cannot keep. It is too costly, and leads to sure despair, just as it did for him. The enemy lied to me, and I entered into a relationship with him that has cost me far too much. Only Jesus has carried my burdens. Only He saves me – not just for eternal home with Him, but from a life as an adult woman continuing to embrace evil's lies, refusing to trust, and walking a sad and lonely path. Only His death disproves the lies I have believed.
God's plan to redeem our broken, sinful hearts was to submit to evil's plan to kill him. This means I don't have to live for self-protection. His blood spilled out as He chose me, so I don't have to live in fear of betrayal by men. He looked a fool so that I do not have to try to avoid being a fool.  The one whose strength I most crave has spoken enjoyment and sanctification over me. He speaks something different to me than the enemy does ("Be suspicious, don't need"). Jesus tells me "In this world, you will have trouble. But take heart; I have overcome the world."  Most significantly, Jesus stayed on the cross to satisfy His Father's hatred of Robert's adultery, and of my self-protection. We both betrayed Him, and neither of us can make it right.
He is risen indeed so that I can live within the miraculous light of His affection, and grab onto a strong hand that will always pick me up and carry me swiftly.
.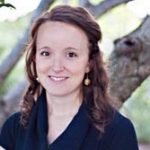 Meredith joined The Barnabas Center staff in January 2009, upon completing her Masters in Counseling from Gordon-Conwell Theological Seminary and her Bachelors in Religion and Psychology from Furman University.  She counsels, leads women's groups and teaches a seminar called "Hope in the Darkness" for those walking with individuals suffering from depression or bipolar disorder. Meredith, her husband Jon, and daughter Charlotte live in Fort Mill, SC.