"A family is like a small orchestra.  Each of us has an important part to play.
To achieve harmony, we tune into how others are sounding.
We recognize that every orchestra needs a conductor, a center for direction.
We rely on [God] for this support and guidance…"
Today's' Gift: Daily Meditations for Families, Hazelden Meditations, 1985
.

I am honestly unsure of how old I was when I began to "tune in" to how the others in my family were doing.  This habit has been my companion as long as I can remember.  At times, it has felt like my friend – the only sane choice was to stay watchful of how they were doing.  But when I have stopped long enough to listen to this "internal watcher", its tone has been urgent, pushy, and afraid.
I have clear memories of one of the members in my nuclear family battling clinical
depression. I remember times when our house hung heavy with darkness, and when the silence, which replaced a voice I so badly longed to hear, threatened to smother us.  Even though I was too young to have language for it, I ached for reassurance that sad things were not the only true reality, and that the other people in my home had the strength to push through the darkness into the light.
The truth that I know now is that an experience of depression takes away any felt strength to push through, and removes any memory or future hope that the light is reachable.  But you cannot understand this until you live with it, day after day.  My habit of watchfulness was my way of coping with the fear and uncertainty that comes from living with and loving someone who is deeply struggling with a chronic illness.  My attempts to step into the conductor role of our little orchestra was the best I could do as a teenager.  I did not feel safe enough to wait for God to orchestrate a healing.
I felt various shades of negative emotion, sadness to confusion to anger, but to manage what was going on in my family, I shoved these feelings down.  These feelings would have disrupted my attempts to stay on guard.  The common refrain I hear as I sit with anyone who loves someone struggling with depression or Bipolar disorder is that it simply feels too risky to pull back from watching your loved one in order to return emotional energy to care for your own soul.  Like a contagious illness, depression can drain creativity, clear thought, and peace from any home.
But there is no greater time to find comfort for your own soul than when someone you love is stuck in a hard place.  When it feels most foolish is exactly the time when we need to chase after the light for ourselves.  We simply cannot choose this on our own though.  Moving through mental illness requires us to have incredible amounts of patience with things that are disturbing.  Our main need in these seasons is to have others hear our story, sit with and hold our stories and calmly support us.  It is so hard to speak of our experience, and yet it is the place we will become stronger.
Another key movement in caring for our souls is to daily chase after the light by pursuing things that remind us of the truth, things that make us laugh or calm us and things that restore our hope.  The experience of depression, for the individual and the family, pulls on us to stare into the darkness, into what is difficult, painful, frightening, or shameful.  And the truth is, this side of heaven, there is plenty of darkness.  But there is also great reason to hope – for tiny, daily tastes of hope; like laughter, real conversation, delicious food to savor, the beauty in our own backyard. And you must hope for the bigger redemption; like restored marriages or clear post-chemo scans. These gifts are just as real as the pains that threaten, scare and sadden us.  If you are living in a family impacted by depression, you can afford to pull back from what is hard and find respite for your sou.  You must; for there is respite to be found.
To let go of someone we love long enough to attune to and care for what is happening inside of us is a beautiful and courageous act of trust in the Conductor.  It is an act of resigning from the job of orchestrating health, movement, recovery for our family. It is an act of showing up in our own fragile state before an Orchestrator who can make each of us well.
.
We are holding a seminar at the end of the month entitled "Hope in the Darkness: Walking with Individuals and Families Impacted by Depression" at Quail Hollow Presbyterian Church.  It will be Saturday, April 27th from 9am to 1pm.  To learn more and to register please visit http://hopeinthedarkness2013.eventbrite.com/#.
.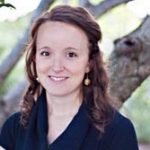 Meredith joined The Barnabas Center on staff in January 2009, upon completing her Masters in Counseling from Gordon-Conwell Theological Seminary and her Bachelors in Religion and Psychology from Furman University.  She counsels, leads women's groups and teaches a seminar called "Hope in the Darkness."  Meredith, her husband Jon, and daughter Charlotte live in Rock Hill, SC.